Drain Services
Blocked Drains! Overflowing Grease Traps!
Call The Experts – Call ENVIROMOL….
We clear blocked drains, clean grease traps, empty interceptors and more…
24 HR Emergency Drain & Tank cleaning
Drain Unblocker
CCTV Inspections & Surveys
Specialists in Commercial Grease Traps
Grease Trap Cleaning, Supply, Installation and Maintenance
Food Interceptor Supply, Installation and Maintenance
No Dig and Open Trench Repairs
Drainage System Repair and Upgrading
Wastewater Treatment Plant Management
Complete Drain Rehabilitation and Drain Engineering Services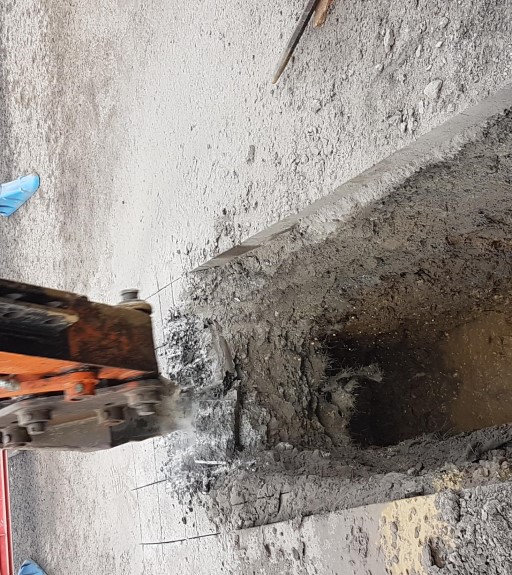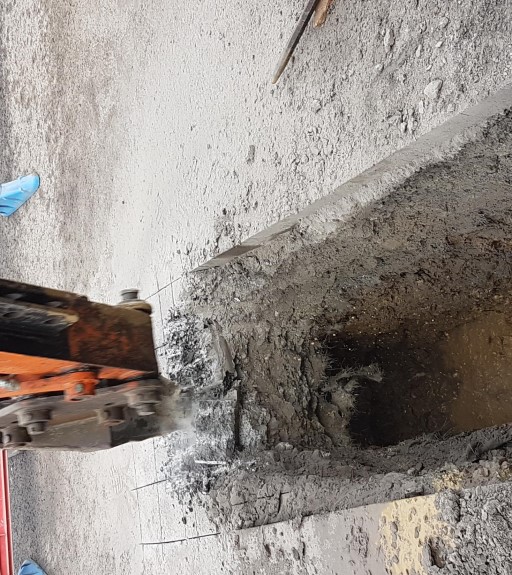 Drainage Services
Clearing Blocked Drains​
We attend drain blockages of all types ranging from a blocked external drain to a blocked sewer. As part of our complete drain services to clients we offer a commercial drain unblocking and jetting service. We offer jetting services for blockages, routine cleaning, descaling and fat removal for domestic and commercial clients throughout Munster.
Unblocking of drains
Water main repairs
Mains renewals and installations
COMMERCIAL BLOCKED DRAINS: If your drains or grease traps are causing you trouble, we offer a full range of drain cleaning services from high pressure water jetting and un-blocking to drain repair, drain rehabilitation and new drain installation. EMERGENCY CALL OUT AVAILABLE 24 HRS
CCTV INSPECTIONS & SURVEYS: ENVIROMOL carry out full CCTV inspections and surveys on all problem drains to determine the problem and offer a cost effective solution to prevent the problem re occurring. As we carry out all repairs ourselves, we offer the best value.
GREASE TRAP SERVICE: Don't let fats, oils and grease block your drains or cause severe problems to the sewer system as they collect and coat pipes. Installing and maintaining a greasetrap and food interceptor, is the cost effective way for cafe's, canteens, commercial kitchens, restaurants and fast food outlets to comply with FOG (Fats, Oils and Grease) waste regulations. We will help keep your business in compliance with EPA and Local Authority guidelines and provide Best Management Practice for grease traps and interceptors. ENVIROMOL help you comply with these regulations in a cost effective way by incorporating our bacterial treatment program along with regular clean outs and maintenance. We will provide advice and assistance in specifying, sizing and locating the correct grease trap for your business or commercial kitchen. We offer a competitive cleaning and maintenance program for your grease traps.
GREASE DOSING SYSTEMS: ENVIROMOL provide a complete range of products and services to help you meet FOG regulations. We can install and supply automatic Grease Dosing Systems at competitive rates and provide a customised grease removal system if required. The grease traps and food interceptors are sized and designed in accordance with IS EN1825 Part 1 & 2. We offer indoor or outdoor models, manufactured in mild or stainless steel, single our double sealed, floor mounted or underground with a choice of covers to suit all types of flooring materials and load bearing requirements. For friendly, hassle free service, call ENVIROMOL today at 1890 678 678.
FOOD INTERCEPTORS & FOUL AIR TRAPS: A food solids interceptor is usually positioned on the main effluent drain before the grease interceptor. The function of the interceptor is to collect any small food solids that have been discharged through sinks, dishwashers, gullies or other drainage channels, and prevent them from entering the grease interceptor. The effluent liquid should be free of as as much food solids as possible to allow the grease trap to function properly. A food solids interceptor is independent of the grease trap, therefore it can be fitted regardless of the make or model of grease trap. The collection basket of the interceptor should be emptied on a regular basis, to ensure a free flowing drain. We can also supply and install manhole covers, channel gullies, foul air traps, frames and stainless steel gratings for commercial kitchen and catering applications.
EXPERIENCE. Enviromol have many years experience installing sewage treatment plants, percolation ares, soakaway fields, interceptors, fat traps, surface water attenuation systems, water mains pipe work design and installation for clients across the Mid-west. Call ENVIROMOL today at 1890 678 678 for more information..
Fast Friendly Professional Water mains Service​
For installation or repair of plastic pipes, lead pipes and steel water mains